"The digital age is a canvas, and technology is your paintbrush. Create your masterpiece." - Samantha White
The Only Limit is Your Imagination
Hey there, amazing woman! Are you in a bit of a tech tangle, trying to piece together various tools to make your business shine, or maybe you haven't quite figured out which tech goodies are right for you?
We get it – you're not alone. Let's talk about a game-changing solution that's going to rock your entrepreneurial world – FG Funnels®.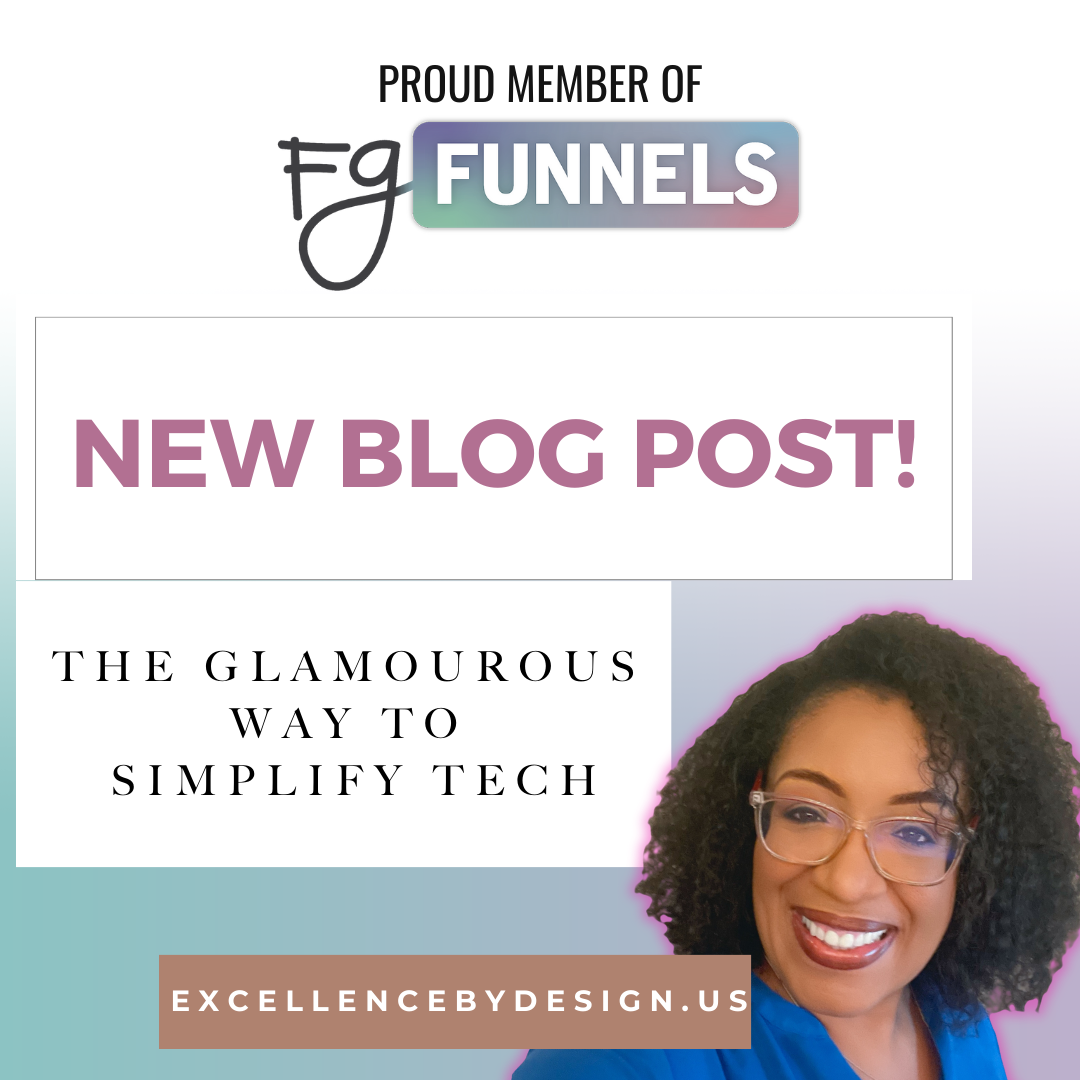 Starting Fresh
Scenario 1: Tired of the Tech Tangle?
Are you juggling a mishmash of tools, desperately trying to get them to play nicely together? It's time to declutter and start fresh, and FG Funnels® is your decluttering fairy godmother!
The Tech Fairy Tale
FG Funnels® sweeps away the chaos by giving you an all-in-one solution for your marketing and sales magic. Say goodbye to the days of feeling like you're herding cats or looking like everybody else – everything you need is right here.
Tech Overwhelm
Scenario 2: Can't Decide Which Tech Tools to Use?
The tech world is like a gigantic candy store, and it's easy to feel like a kid in a sugar rush with so many choices. Don't worry, we've got the roadmap to help you navigate this candy store of tech delights.
The FG Funnels® Way
Why FG Funnels®?
FG Funnels® is the magical solution for women on the go who are tired of tech chaos or feeling like they're lost in the tech wilderness. Here's why you need this in your life:
Simplified Brilliance
FG Funnels® is like a streamlined, super-smart assistant for your business, all wrapped up in one neat package. No more wrestling with tech – we make it a breeze.
Sisterhood Support
Our team of tech-savvy sisters has got your back. We're all about simplifying your tech world and making your journey to success as clear as a bright, sunny day.
Saving the Bucks
With FG Funnels®, you're not just getting tech magic – you're getting it without breaking the bank. We're all about giving you value for your hard-earned money.
Smooth Sailing
Moving over to FG Funnels® is a cinch. We'll hold your hand through the whole process, so you won't lose a thing, and your business will be ready to bloom in no time.
With that said, here are 3 reasons why I made the switch in 2020 to FG Funnels from Kajabi and never looked back! 👊
Effortless Efficiency: FG Funnels simplifies your tech workload, saving valuable time. Think of it as pre-built, gorgeous funnels ready for you! Just tweak them to match your style and content. With a busy life, I rely on FG Funnels to automate email marketing, scheduling, and social media. It's set and forget, freeing me up for what truly matters.

Cost-Effective Power: FG Funnels offers all-in-one functionality, eliminating the need for multiple pricey tools. I cut my expenses by over 30% by switching to FG Funnels for my website hosting, email marketing, social media planner, and sales funnel management. You know time is money, right?

Tech Support for Everyone: FG Funnels offers expert help, with live calls 5 days a week. You get access to an active private Facebook™ tech support group and even after-hours live support from real people, not bots. Whether you're tech-savvy or not, we've got you covered. No more bot frustrations here!
The Future of Your Business
Don't let tech hassles hold you back. It's time to embrace a simplified, cost-effective, and ultra-efficient way of doing business. Click on the link below to start on the adventure of simplifying your tech and turning your business into the shining star it's meant to be.
What I love MOST about FG Funnels?
Women Led + Beautiful Design + Ethical Marketing Practices
---
Click Here to Check Out a FREE ON-Demand Webinar Demo of FG Funnels® from Julie Today!
Join a community of fabulous, tech-savvy women entrepreneurs who've made the switch to FG Funnels® and watch your business shine without the tech fuss. Remember imperfect action beats inaction, get started and I can't wait to see what you online. The future of your business is looking bright and uncluttered – let's make it happen together!
If you need a diagnosis of your technology, click here to book your Tech Stack Consult
Your Savvy Tech Checklist:
Here's a checklist of the top 10 technology tools that new entrepreneurs typically need to run their online or service-based businesses successfully:
Website Builder: Platforms like WordPress, Wix, or Squarespace for creating a professional website.

Domain Name Registrar: Services like GoDaddy or Namecheap to register your business domain name.

Web Hosting: Choose a reliable hosting provider like Bluehost or SiteGround to keep your website live and running smoothly.

Email Marketing Software: Tools like MailChimp, ConvertKit, or MailerLite to build and nurture your email list.

Social Media Management: Platforms such as Hootsuite or Buffer for scheduling and managing social media posts.

Project Management: Tools like Trello, Asana, or Monday.com to organize tasks, projects, and teams.

Customer Relationship Management (CRM): HubSpot or Salesforce for managing client interactions and sales leads.

E-commerce Platform: Shopify, WooCommerce (for WordPress), or BigCommerce for online stores.

Payment Processing: Set up PayPal, Stripe, or Square for secure online payments.

Analytics and Reporting: Google Analytics for website insights, and tools like QuickBooks or FreshBooks for accounting and financial management.